Here we are a few days into August and I am just very much unwinding from an incredible July. It was SOOO busy with music for me with some stellar shows! My heart is super happy with my band and all the humans who came to see us. I had a bit of a line up change in early June but ended up with a serious upgrade as fans are saying! 
I had 3 great shows lined up so especially for these I welcomed a bassist Chuck Teed, Keys player Huey Lord and also Amanda Doucet who is now doing beautiful backup vocals and percussion. They have been a wonderful addition to my lineup as they are joyful and professional so I'll use them whenever they can be on stage with me!  
Most recently with this new dream team, we played AREA 506 and honestly it was all fantastic. My band backing me up was amazing and it was one of my favorite performances to date!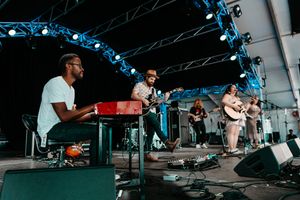 These Humans are super photogenic and its impossible to take a bad photo of them haha. I f you missed it well there have been loads of photos and videos from the weekend and See more photos and I'm LOVEING all the great posts from our set and the whole festival.  
Here are two of my favorite photos (so many tho)!!!  Check it out and let me know if you were there in the crowd!  All of these from Mathieu Savidant at AREA 506 because um ya he's incredible. 📸✌️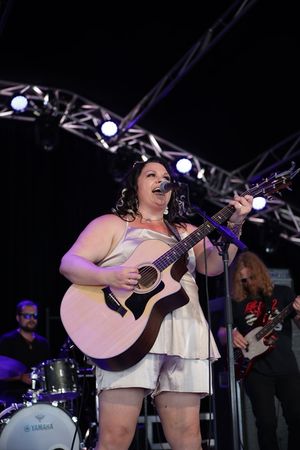 So now what's up? 
You can find me solo acoustic at the following festivals and events!  
(Tonight) August 4th 
Saint John NB 
Night Market Saint John 
6:00PM - 9:00PM  
Saturday August 13th   
Alma NB 
Rising Tide Trails & Tunes: Women in Song at the Molly Kool Centre 
7:00pm - 8:00PM 
Saturday August 25th  
Moncton NB 
Patio Fest - St. James Gate 
5:00PM - 7:00PM  
I hope to see you around this month!  
Love - JR 
P.S. I'm loving the spins on my music and the sweet playlist adds keep em coming! 
www.linktr.ee/jaclynreinhart for all streaming links (or simply search "Jaclyn Reinhart" on your favorite platform.