I am now home from five days in Ontario, 3 gigs, and 817.7kms in a rental car! 
This was my first out-of-province tour with two solo shows and a full band performance too. 
What a whirlwind! 
My band flew in for one show!  It was our third gig ever and an absolute highlight performance for me.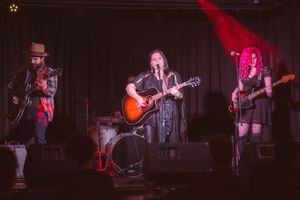 It was an incredible way to celebrate the release of my brand new EP Sleep With Ghosts "Sleep with Ghosts" 
Thank you to Kortni, Sebastian, and Andrew for your dedication and hard work to present my music as if it was your own and looking stellar while doing it. #stagecandy what a great team we have created. I love our band The Fire Signs! 
Many months ago, when the opportunity came up to perform in Toronto I took it. There was no way to know what might happen financially to fund the trip along with covid and traveling. I took the chance but not without help! 
First off, it wouldn't have happened without Sebastian Cook The BEAT Network  I have been working with him as my consultant and also he's the one who booked this mini-tour for me along with many other tasks. He is an industry Swiss Army knife! He does everything and does it with the artist in mind! Your hard work has been very appreciated. A big shout out for being my merch girl, roadie, working doors, promoting and selling tickets, travel buddy, and food companion! Our eyes were bigger than our stomachs at times and I didn't want to stop eating haha. I'm so lucky to be working with you and keep building out my career path with your guidance! 
Also, I am so grateful for the opportunity to perform with Suzie Vinnick Music. Thank you for sharing the stage with me, it has been a blessing. 
If you don't know her well she is top-notch as a performer and an overall beautiful human being. Every moment spent with her was like having a big sister to look up to. She is so thoughtful and caring. I see why so many people love her because she emits a warmth that I'll never forget. Also a big thank you to James, Suzie's sweet hubby! Thanks for taking some videos of the shows, I can't wait to see the footage. 
Nicole Léger is always amazing and such an important part of this tour. Her grant guidance and support are always appreciated. 
This was also made possible with financial support from the Government of New Brunswick and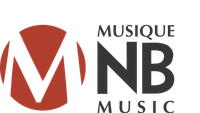 Music / Musique NB
through the MID Program. Thank you for investing in me and I hope that I did you proud in Ontario

A big thanks to my co-writers Tyler and Kim Williams Music for coming out to the show. It was amazing to perform Sleep with Ghosts and Rearview to you with my band! I'm so proud of these songs and they would have never been the same without you!! 
I am happy to have got to meet my publicist Jason Schneider who came to the show too. It was fantastic to have him see what I do live! 
Jason has been working hard on my release and I'm grateful for all the press and media attention he's been able to help me with! www.Jasonschneidermedia.com 
Thank you to all who came out to the show, buying albums, and for grooving along to my music! 
I did have a day to unwind in London before heading home.  From there I drove out to grand bend to visit some friends and just happened to meet a Brewery ow er who books live music at Bad Ape Brewing.  I tasted some hot sweet apple Cider and bought some delish artisan chorizo, hot sauce, and kombucha. 
Although I was all packed and ready to go last night feeling proud of myself I had made a mistake.  When I got to airport security.....the kombucha (along with my water and craft sodas from Anderson Craft Ales) didn't make it because apparently, I should have packed it in my checked baggage. I hope airport security gets to enjoy them and the lesson learned to read all the info when you check-in. 
Regardless the place looks like a great stop when I'm one to the area again and I'll just drink it before I fly or check it. 
In London, I took myself put on a date to Waldos Bistro.  I met two very hilarious men who made me laugh the entire time.  They were like Statler and Waldorf from the muppets.  Here's a selfie. 
Also big thanks to all who contributed to my fundraising campaign for my Tour Top-up!! 
Your support means so much and is helping cover costs on this trip. Thank you for $600 to go towards expenses not covered by my grant for hotels, flights, rentals, and transportation (25%). 
My goal is $1000 and I hit $600 last Tuesday. I'll keep it open until November 1st if you'd like to help out! Or email jaclynreinhart@gmail.com for e transfers since that seems to be the preferred method. 
I will have a special private video viewing and exclusive trip content on my website www.jaclynreinhartofficial.com after I close the fundraising campaign on Nov 1st. 
Thank you to the venues Heartwood Concert Hall the Supermarket and Anderson Craft Ales for having me! 
I can't wait for more shows and to come back to Ontario! 
Please check out my new EP when you have a chance! https://smarturl.it/SleepwithGhosts 
Here are some photos were taken by the wonderful Cassandra Popescu. She captured some great shots of my band from our show at the Supermarket in Toronto on Saturday night.