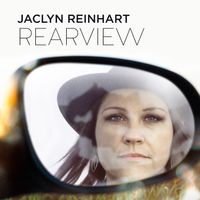 I have so many great things to reflect on in the creation of my upcoming EP "Sleep with Ghosts" Now that I have released the first single "Rearview" I can talk about it a little more openly!!! 

This album and song in particular came to life when I needed it! I almost gave up on recording and pursuing music professionally in early 2020 but one person, in particular, pulled me out of it and I'm forever grateful for her advice, support, and guidance to take the next steps. You see I went through a really, really rough patch and wasn't sure I could recover emotionally or financially for a long time. This was right before the pandemic struck! I had to decide my artistic future to push forward to leave it in my Rearview.... but I chose music.  

What a time to start recording an album when we weren't allowed to breathe in the same room as other humans we didn't live with! I launched a crowdfunding campaign on Feb 24th and 3 weeks in we got shut down. I managed to complete the project and raised 107% of my goal thankfully. I had some pretty amazing people behind me! Now I can finally show you all the work that went into this! The team I built around me helped me grow exponentially on so many levels and some are still helping me on this path.  

Everything that happened along the road to making these 5 songs seemed to come together in just the way that served them well. John McLaggan helped me create the sound I was looking for and suggested some incredible musicians to work with. From my long-time friends and even bounced some tracks down to Nashville to bring together the songs in my new Americana Roots Rock vibe that well flirts with country a bit...I dunno maybe it's because I wear a hat now. I just hope Sheryl Crow and Tom Petty would approve!  
I'll speak to Rearview for this entry. This song came to life because I needed to fill a spot that I didn't want to leave empty. I reached out to a co-writer I had met through the Songwriters Association of Canada's Master Class during the lockdowns. Kim Williams and I had a chance to write together and became friends pretty quickly. We had been talking about doing more writing more together but I didn't think it would be for this record because I already had the songs picked...or so I thought. I ended up dropping a song that was intended for the record so I reached out to her to work with me she gladly obliged!  
When we first started talking about writing together we started a folder. She dropped in a list of potential titles. Rearview popped right out to me!  We had both been in some less than desirable relationship situations and had a cathartic discussion about that then started writing this track. 
We worked so well together and it turned into one of my absolute favorite songs that I've written/co-written. It's about the moment you find the sense of confidence to put an unhealthy relationship behind you and begin the healing process. I think we have all been there and know when it's time to move on, it just takes a little time. 
Now "Rearview" is beginning its journey as it has been officially released to the world for potential listeners who need to hear what we have to say. I have already made it onto some pretty sweet playlists so far like Exclaim!'s "Eh, List" debuting at #47, Canadas Music Incubators "CMI Supported" and more. I am very interested to see how it progresses. 
I hope you will take a few moments to check it out. Please hop onto your favorite streaming platforms to start playing and adding this brand new track to one of your playlists, share on socials and tag me @jaclynreinhartmusic or just tell a friend if you like what you hear! 
More music coming at you soon! 
Love, 
JR